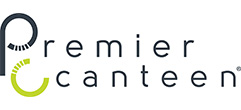 Products
Vending Machines Salt Lake City
When you think of vending machines the first thing that comes to mind is a Coke or Pepsi machine or maybe a chip and candy machine. We are working to change that image, one vending machine at a time. Today's vending machines offer everything from fresh fruits and vegetables to ice cream and even full meals.
Here's what we offer:
Clean reliable machines that are installed and maintained at no charge.
A wide variety of vending options including fresh fruits and vegetables, frozen entrees, ice cream, soda, coffee and other beverages.
The Choice Plus Healthy Program that delivers high-quality, premium vending choices to employees, customers, visitors, students, staff or anyone else in need of food on the go.
Quick, professional response to issues with machines.
Let's talk about getting a new vending system in your building today! Give us a call at (801) 977-9227 or shoot us an email at, info@premiervending.com.