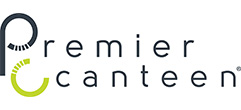 Office Coffee
Office Coffee Service in Salt Lake City


Premier Canteen is a proud member of NAMA and is home of not one but two NAMA Certified Coffee Specialists. Only vendors that show exceptional dedication to customer service may claim this privilege. We've proved this through our use of all types of coffee equipment, by keeping clean machines and stations and by carrying all national brand coffees.
Single Cup Brewing Solution
The single cup machines offer 24/7 access to a fresh brewed cup without having to worry that it has been sitting for hours. There are no grounds, no filters and no other items that need cleaning and there are no hot surfaces to worry about. With the ability to hold several different brands of coffee, a single cup machine can stop the bickering about whose turn it is to have their favorite. Everyone gets exactly what they want all of the time.






Water Filtration Service
Filtered water is one of the more frequently requested items on our routes. We can deliver water by the case
in your favorite brands (Nestle Pure Life, Dasani, Aquafina, etc.) or install a bottleless filter system.
Our state-of-the art bottleless filtration systems deliver hot and cold water on demand from both floor and countertop models.
Whatever your office needs are, we are a one stop shop for all f your vending, office coffee and water filtration needs.
Call Premier Canteen now at (801)977-9227 to schedule a no obligation consultation and see how we can make your
office better today. We can also be reached at info@premiervending.com.