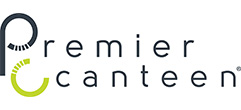 Healthy
Vending Machines Salt Lake City


When employees opt to use a vending machine for meal time it doesn't have to be high calories. In fact, we know the importance of delivering healthy alternatives to your employees. At Premier Canteen we offer low sugar, calorie, sodium and fat options that taste great.
Our vending machines not only stock healthy food options but display the nutritional information on an easy to read screen before making a purchase. This allows people on strict diets to use the vending option without having to guess at the nutritional value of their choice.
As part of the Canteen Choice Plus Program, in addition to healthy entrée choices, we also have alternative food products beverages, chips, candy bars and cookies that have reduced levels of fat, cholesterol and sodium and a wide variety of healthy beverages including bottled waters, flavored waters, juices, teas, Vitamin waters, diet sodas and low calorie sports drinks like Propel and G2.
By giving your employees access to high-quality, healthy vending machine foods you get happier workers. This means
better productivity and lower health insurance costs. Call Premier Canteen now to discuss healthy options for your office
or business. Contact us by phone at (801)977-9227 or email us at info@premiervending.com.