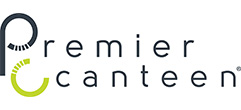 Micro-Markets
Micro-Markets in Salt Lake City

When the self-check lines started showing up in grocery stores brilliant minds in the vending community started looking for a way to use it to achieve better customer satisfaction. Thus began the story of the self check-out market where your employees could physically handle the products before purchasing them at a check-out kiosk – the unmanned Avenue C micro market.



This completely customizable store allows you to stock hundreds of unique items that your employees may like to have during their break time. It is a healthy, convenient and efficient solution designed specifically for the needs of your employees equipped with modern coolers, attractive fixtures and a full security system.
Payment can be made with a credit card, a prefunded account linked to a thumbprint or an Avenue C card. The ease with which the system works reduces the amount of time and expense that employees spend going out to lunch and reduces or eliminates extended break periods.

The security system in each store works "in sync" with the kiosks to monitor the market. The clearly marked signs that indicate that users are on camera discourage theft and have led to negligible theft amount in our controlled environments.
For more information on this game changing vending concept, call Premier Canteen now at (801)977-9227
or pass us an email at info@premiervending.com.