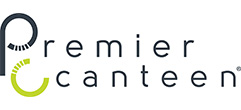 Options
Vending Machines Salt Lake City


At Premier Canteen we offer flexible programs that are custom designed to meet the needs of your business. One of our experienced sales reps will contact you and review your needs and discuss the various options that might work for you. With our many available options, we can create a custom system tailored to your specific needs.
Premier Canteen's Most Popular Vending Services:
« Traditional Vending: Our vending machines deliver name brand merchandise to your employees with the added convenience of accepting credit and debit cards. We have snack, refreshment and food vending machines perfect for all locations.

« Subsidized Vending: You can enroll in our subsidized vending program where your place of business offsets a portion of the cost of items sold, which in turn, means your employees pays less.

« Free Vending: With Free Vending, the company offsets the entire cost of the products and they are vended free for employees. You will receive a monthly invoice for all of the items purchased at the end of each month.

Office Coffee Service: Our Office Coffee Service allows you to offer single cup coffee service to your employees so they always have access to a fresh cup of Joe. We have several machines that offer multiple coffee varieties so everyone can have their favorite without waiting to brew a new pot to get it.






Water Filtration Service: Filtered water services are becoming more and more sought after and we have one of the most comprehensive programs in the business. We offer state of the art floor stand and counter top water dispensers and delivery of bottled water by the case.





Micro Markets: For forward thinking, large scale businesses we offer the Avenue C micro markets. These unmanned convenience stores allow employees to examine products before they make their purchase. All purchases are made through a kiosk system and the store is monitored by camera security systems that work "in sync" with the kiosk
to prevent theft.
Call Premier Canteen today at (801)977-9227 or shoot us an email at info@premeirvending.com to get in touch with
a customer service rep and start building your vending solution.

Our service area includes but not limited to:
Salt Lake City, Ogden, Provo, Logan, Tremonton, Tooele, Grantsville, Lindon, West Valley City, Orem and Layton areas.