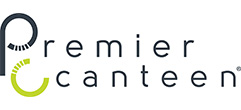 Welcome To Premier Canteen
Vending Machines Salt Lake City
Premier Canteen is YOUR vending supplier of choice for Utah. We are a full-service, full line vending company supplying a huge variety of name brand products. Our State-of-the-art vending machines are stocked with snacks, beverages, fresh and frozen foods along with coffee vending machines and office coffee service.
Premier Markets can also install our complete Avenue C self-checkout Vending Market that makes everything from snacks, healthy foods, and complete grab and go meals available to your employees. We can provide energy efficient vending machines featuring credit card readers and bill validators that accept $5, $10, and $20 bills. You will always get top quality, caring service from our longtime employees who go the extra mile to make sure YOU and your staff are satisfied.

We provide a free, no-obligation consultation and 24 hour emergency service with quick response times. At Premier Canteen we are fully licensed and insured and we are built on integrity that you can count on. We help you customize your selections to fit your business and continually monitor your vending machines to make sure that they are fully stocked with the items your employees buy the most. Even though we are headquartered in Salt Lake City we also serve East Central, Taylorsville, Murray, Millcreek, Holladay, Rose Park, Bountiful, Glendale, Magna and Keams areas.


Our Focus at Premier Canteen:
Meeting Customers ever-changing needs via Advanced Technology, Superior Vending and Unwavering Service
Friendly, courteous full line vending and office coffee service
Deliver efficient service with the widest selection of brand name products
Offer the highest in freshness and quality
Provide a variety of healthy alternatives
Deliver products as often as needed
Let us provide you with the most dependable vending and office coffee service 24 hours a day 7 days a week. Contact us today at 801.977.9227 or Toll FREE at 800.479.3666 for a free no-obligation consultation. Call today!